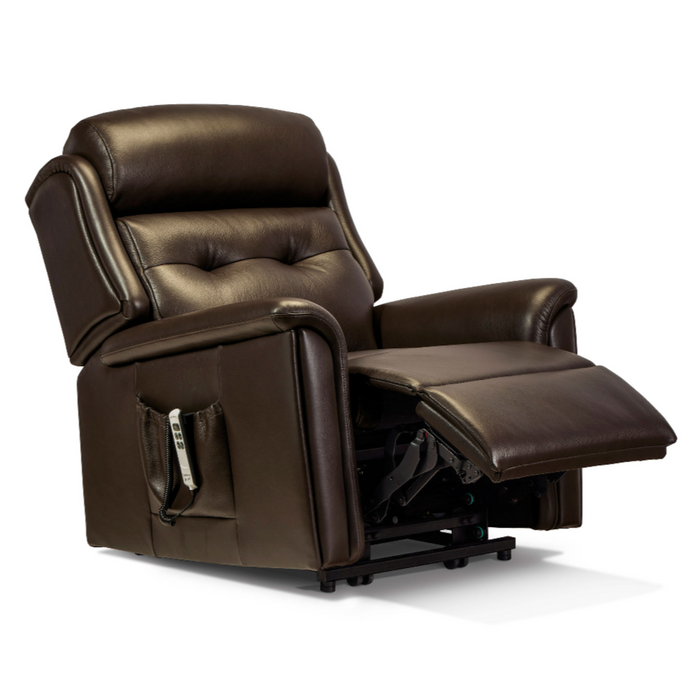 Roma Riser Recliner
Extremely popular, this bold, contemporary recliner features a beautifully-contoured back design with a distinctive head roll for exceptional comfort.
Made in four different sizes and as dual or single motor electrical actions it will suit the widest variety of people.
This model is available in a range of 'high quality fabrics' and 'full leathers'
This is an attractive care Recliner with full 'chaise' seating area to support the whole leg of the user from hip to ankle.
Measurements:
Petite - W91 x D91 x H103 cm / Seat W53 x D49 x H46 cm
Small - W91 x D94 x H106 cm /  Seat - W53 x D51 x H47 cm
Standard - W91 x D98 x H109 cm / Seat - W53 x D54 x H49 cm
Royale - W91 x D104 x H113 cm / Seat - W53 x D56 x H51 cm
This item is classified as a large item. You can find our delivery charges detailed on our website. Following your purchase a member of our team will be in touch
Delivery: 6 Weeks