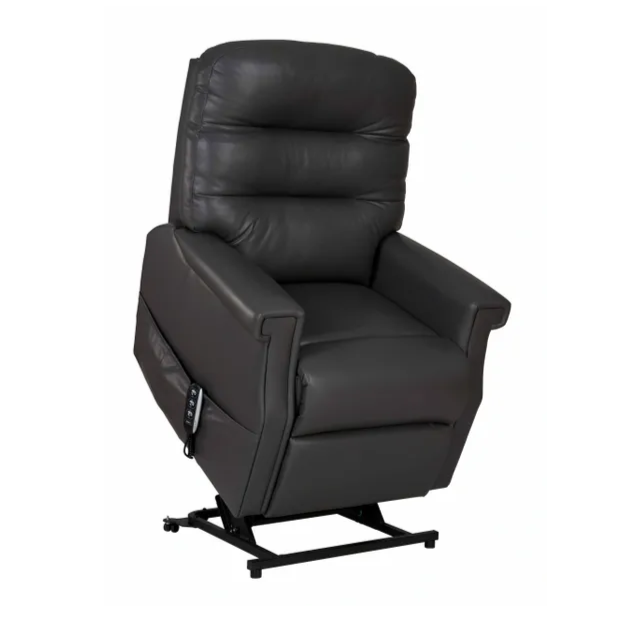 Sandhurst Riser Recliner
With distinctive square arm detailing and new design side pocket fitted to all powered handset models the Sandhurst is a modern and stylish all action suite.
Available in Grande, Standard, and Petite sizes, with matching fixed settees. All models are available with or without knuckles in fabric or leather.
Mammoth grade memory foam seats, single or dual action motorised lift and tilt recliner.
This model is available in a range of 'high quality fabrics' and 'full leathers'
Measurements:
Petite - W73 x D87 x H104 cm
Standard - W81 x D91 x H110 cm
Grande - W86 x D95 x H114 cm
This item is classified as a large item. You can find our delivery charges detailed on our website. Following your purchase a member of our team will be in touch
Delivery: 8 Weeks